"Alexa… Get Me a Mortgage."
Alexa Rae Provost
LICENSED LOAN OFFICER
NMLS# 1465347
YOUR GUIDE TO A SMOOTH, STRESS-FREE PURCHASE
There are little known ways to have an enjoyable home buying experience and this book shares them in an easy-to-consume fashion. The truth is that buying a home can be challenging without the right information and team of professionals on your side. This guide will help you no matter if you are just thinking about buying a house, using a mortgage or are already out looking at homes.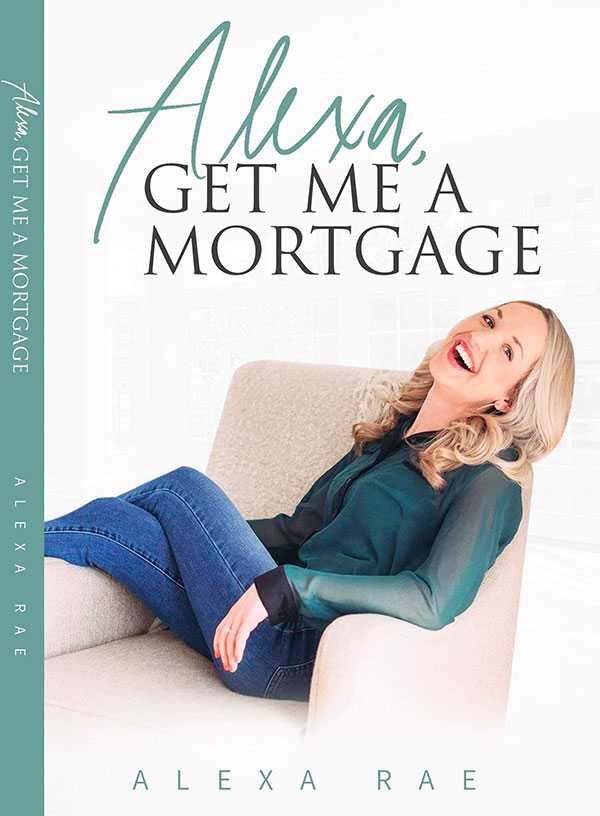 WHAT YOU CAN EXPECT
Alexa is known for her elite customer service and transparency. She prides herself on taking extra time to ensure that her customers are matched with the best possible loan program, and that they understand each step of the lending process. Her excellent communication skills facilitate the smoothest loan process possible, from application, to approval, to closing. She genuinely enjoys getting to know her customers and going the extra mile for every one of them
VA Loans
We offer competitive rates and benefits for those who are eligible for our VA loan program. VA eligibility is determined by your military service, status, and length of time served. Contact me to learn more about we serve those who have served our country.
USDA Loans
We offer a program through the US Department of Agriculture for homes located in rural areas. The USDA program is a no down payment program and has restrictions on household income as well as the geographic location of the subject property.
Construction Loans
We have several options for construction loans that include a one time close program on FHA, VA, USDA or Freddie Mac Conventional programs. As its name implies One-Time Close (OTC) is a Construction-to-Permanent loan program that offers all-in-one financing. Available for manufactured, modular, and stick-built homes, OTC loans allow borrowers to finance the construction of a home, lot purchase/land payoff, and permanent mortgage with just one closing.
Refinancing Options
Whether you're looking to drop your interest rate, reduce your monthly payment, or pull cash out, we offer a wide variety of re-financing programs to help you save money, and accomplish your financial goals. Not sure if you should re-finance or not? Let's discuss it!
"Alexa has been a godsend in our lives. She jumped through hoops, busted her butt, did other peoples jobs, and tracked down answers that were outside of her job description. Thank God for Alexa. At least that part of the process was a breeze thanks to her. she made the whole process easy, seamless, and actually enjoyable. She also got us an incredible rate and closing costs turned out to be much less than we expected. She really is the real MVP. HIGHLY, HIGHLY RECOMMEND."
"A literal Wonder woman for home loans, Alexa has gone above and beyond and again proved that she can make miracles happen. She can put out just about any fire, and get our clients to closing every time. She works hard for every client, no matter what!"
"I love Alexa! My fiancé and I are first time home buyers so a lot of things we had no idea about. Alexa always had a great way of explaining things and kept us calm when things got stressful. Alexa is also an very hard worker, like she called me when her kid was sick y'all."